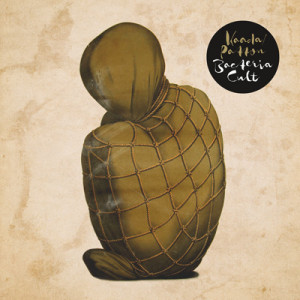 Norwegian composer John Kaada and Mike Patton have partnered for 
Bacteria Cult
, the pair's first Kaada/Patton release since 2007's 
Kaada/Patton Live
 DVD and the first album from the musicians since 2004's 
Romances
.
"Working with John Kaada on this latest release was an honor and pure pleasure," said Patton of resuming work Kaada. "His compositions have always resonated deeply with me and his orchestral arrangements for this project are harmonically dense and delicious! Each individual piece is so well constructed and inventively assembled that my vocal passages practically sang themselves. I'm hoping very much that we can seduce some eardrums and welcome listeners into this lush sonic 'otherworld.'"
"We wanted to try new things," explains Kaada. "Fully utilizing new technologies, combined with a large orchestra, while putting more attention towards melody and structure."
The eight-song, orchestral collection exudes the music Ipecac has become well known for: eclectic, experimental and cinematic. Similar in feel to Fantômas' Director's Cut, as Kaada describes it, Bacteria Cult"dwells in the twilight zone where spooky and seductive meet."
Bacteria Cult track list:
1. Red Rainbow
2. Black Albino
3. Peste Bubonica
4. Papillon
5. Dispossession
6. A Burnt Out Case
7. Imodium
8. Fountain Gasoline
CD/LP can be ordered from here : Ipecac Store
Glide Magazine
KAADA/PATTON RETURN WITH DARK, WONDROUS 'BACTERIA CULT'
April 2, 2016 by James Roberts ♥♥♥♥♥♥♥♥♥♥
It's been a busy year for Mike Patton. Between his reunion with Faith No More and his work with the Nevermen, we just can't seem to go more than a few months before we get more Patton. Frankly, that's never a bad thing. The singer has mastered the art of mysteriousness—and impressive feat, given his ubiquity these days—while also churning out masterpieces of experimental rock and roll. As diverse as his projects have always been, they've always managed to be monuments of composition, an act that belies his bizarre stage and public persona.
As interesting as Patton is as a front man and singer, he takes a bit of a second seat on his latest release, the reunion between him and Norwegian composer John Kaada. It's been well over a decade since Kaada/Patton's debut release, Romances, first wowed audiences, but the magic remains unfaded on their latest collaboration, Bacteria Cult.
Kaada has always been a bit of an enigma in the orchestral world. While the money, these days, is in scoring big budget feature length movies, Kaada has grown a cult following (one worthy of Patton himself) by remaining largely outside the realm of cinematic scores, save for a few small European films. Instead, he's made his mark composing ethereal works of instrumental magic that transcend the conventional styles of modernity. Alternatively grounded and surreal, Kaada weaves a magical spell that hooks you from the deepest, darkest part of your brain.
This makes Kaada/Patton one of the more perfect collaborations in recent history. Both artists bring a knowledge of musical theory that serves to deepen the dreamy nature of the output. Here, Kaada plays Patton almost as an instrument, a single output of sound amidst a full orchestra.
Patton's dreary intonations are weaved within the music becoming a part of the orchestra itself, as opposed to just a front man, adding a layer of complexity to an already complex arrangement.
Sonically, Bacteria Cult feels like the score to a movie that doesn't exist but that I desperately want to see. The eight song collection flows through movements, suggesting an untold story of incredible interest and awesome scale. Close your eyes and you can almost picture the ephemeral scenery implied by the sound—sweeping landscapes of beautiful horror, a fantastic world grounded in reality. Hints of Masaru Sato and Ennio Morricone punctuate these feelings, as the music alternately suggests western tropes melded with eastern myth.
At all times, however, the music is pure Kaada. It's a testament to his strength as a composer that Bacteria Cult can be so evocative of so much imagery. There's a sort of darkness that is threaded throughout each of the album's tracks—even the lighter, more playful tracks like "Papillon" and "A Burnt Out Case" are suggestive of a hidden danger amidst a wondrous scene, like a disguised demon tricking a young heroine to an impending doom with promises of magic and delight, the daggered teeth hidden behind a friendly smile.
Bacteria Cult is an instrumental delight for fans of complex orchestration. But the uninitiated need not be afraid to take the journey it calls you on. You don't need to be a scholar of music theory to appreciate the world presented by this collaboration between mad geniuses. Its wonderful evocations are accessible to all without descending into pompous snobbery or complexity for complexity's sake.
Kaada/Patton have produced another monument of modern orchestration that should dispel the notion that chamber music died with Bach. There are many worlds of wonder and magic to be found within the notes of Bacteria Cult, dark worlds of beauty and magic, where danger lurks for the unwary and every corner may hide the instrument of your demise. But that's no reason not to take the trip. Just be sure to watch your step and never trust a friendly smile.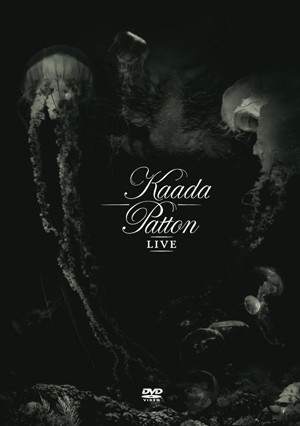 KAADA/PATTON LIVE DVD
Released 3 Des. 2007
Shot nostalgically in black and white, the plenary 54-minute set encompasses Patton singing, playing electronics and filling percussion and Kaada providing backing vocals and keyboards. The band behind them function like a machine behind these two central foci. Like a Druid western opera score!
An additios to the live set are a 20 minute rehearsal film and behind the scenes photo gallery.
A performance clip of the song Pitié pour mes larmes, taken from THE KAADA/PATTON LIVE DVD, can be seen below.
(click to view)
Line-up / Musicians Live DVD
Concert Recorded Live in Denmark at Pavilion / The Roskilde Festival
BAND :
Erland Dahlen – Perc & Xylophone & vocals
Øyvind Storesund – bass & whistling
Geir Sundstøl – Guitar & Lapsteel & vocals
Børge Fjordheim – Drums & Vocals
Hallvard Wennersberg Hagen – Electronics
Mike Patton – Electronics & Vocals
John Erik Kaada – Keyboards & Vocals
—
Directors: Marianne Bakke & Daniel Voldheim
Director of Photography: Marianne Bakke & Daniel Voldheim
Show Lighting Designer: Joakim Faxvåg
Livesound: Kurt Schlegel
Tour Manager: Tim Moss
Mastering: Thomas Eberger at The Cutting Room
Band Coordinator: Pernille Kaldestad
Soundrecordings By : Burt Coop, Martin Rostbøll, Jan Sneum, Lizette Berg, Rasmus Winther, Jan & Jon Schumann
Production Coordinator: Mads Sørensen
Coordinator Roskilde Festival: Rikke Øxner og Anette Pihl
Rehearsalspace Manager: Robert Mulder
DVD Menus and Animations: Svein Kvamme
Slideshow Pics: Siv Bugge Vatne
Dialogue Text Translation: Reidar Ewing
Colorcorrection & On-line: Ove-Kenneth Nilsen at Hocus Focus
DVD packaging Design: Martin Kvamme
Thanks to Mads Sørensen, Danmarks Radio, Greg Werckman, Shaun MacDonald, Rai Sandow, Terry Bozzio , Fantefilm AS, Bulldozer Film AS, Thomas Søbstad, Pål Huuse, Roskilde Festival
SCENEPOINTBLANK
SCORE: 9.0 / 10 Has it really been three, almost four, years now since Mike Patton and John Erik Kaada released Romances? Apparently so! Live chronicles the first and only live performance of Patton and Kaada's music of Romances at the Roskilde Festival in 2005 on DVD format. The two constructed a band that contains members of Kaada's band Cloroform to perform the album, and the result was nothing short of magical. The performance itself is the band performing the entirety of Romances from start to finish. This gives credence to the order and structure of the album, but then again, it could have just been easier to play from opening to end. As the band play through each song from the album, it becomes immediately apparent that my original assessment of the album was greatly underscored – and I gave it a very high score. The sheer skill of musicianship that must have went into constructing songs like "Pitié Pour Mes Larmes" and "Seule" is mind-boggling. When you see Patton, Kaada, and company working together, very much like an orchestra with Patton and Kaada co-conducting, it is a sight I've only seen live one other time outside of an actual orchestral setting – Fantômas. Every note of music from Romances is carefully recreated and executed with the utmost attention to detail. As a little bonus, the band rounds out their performance with a rendition of Cloroform's "The Cloroform Theme" from the band's 1999 release, All Scars. Visually, Live is spectacular. The entire set was shot in a black and white color palette. Matched with the grainy filters, the two act as an extension to the eerie and dramatic tone of the music. The packaging of the DVD compliments that of Romances, almost as though this is a supplement to its release. The extra features of the DVD are pretty nice. There is a twenty-minute rehearsal video of the band hashing out songs and interacting with each other. It's cool to see them working out structures to these songs from recording into a live form. There is also a photo gallery, which contains some beautiful shots from the performance. Live easily ranks towards the top of my list of live performance DVD's. I'm normally one that tends to stay away from these types of releases unless they are from artists I truly enjoy. If you're a Patton or Kaada fan, grab this. If you're not sure, listen to Romances first; if you enjoy that, you'll enjoy this thoroughly.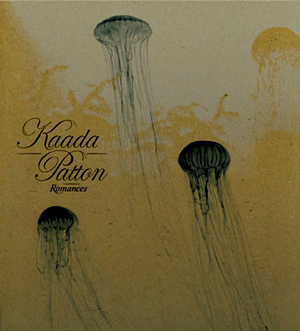 KAADA/PATTON – Romances
Released Nov. 30 – 2004
Mike Patton and fellow Ipecac resident Kaada's collaboration Romances dwells in the twilight zone where spooky and seductive meet. Both artists' work reveals a love of cinematic music: Kaada is an award-winning film music composer in his native Norway, and Patton has paid homage to great horror scores on Fantômas' Director's Cut. Romances is just as filmic than that album — actually, the affection for the spooky, evocative and arranged is the biggest romance going on here — but it is less noisy and intense, and more obviously melodic and playful, than Director's Cut. "Invocation"'s creepily whimsical melody and choral voices, for example, recall Danny Elfman's work more than Fantômas' grislier sound. Patton's fondness for over-the-top theatricality tends to dominate Romances, particularly on the eight-minute "Aubade," where his vocals span ghostly choral passages, Tasmanian devil-like grunts and growls and ululating that sounds like an unusually tuneful bleating goat. Like nearly all of Patton's collaborations, the album makes the most of his voice, and he's shown over and over again that he can adapt his singing to almost any setting (and vice versa). The torchy "Seule" and "Pitie Pour Mes Larmes" feature some of the most straightforward crooning he's done in a while, but within the album's context, lyrics like "You came to take my heart from me" have more to do with grand guignol than lingering glances and meaningful sighs, and the song's richly layered harmonies once again emphasize the album's mingling of sensual and eerie. Kaada's part of the collaboration shows up in Romances' lush, playful sound and eclectic influences: "L'Absent," in another incarnation, could be a jaunty French folk melody, while "Viens, Les Gazons Sont Verts" mixes spaghetti western theme music with exotica. And, though it sounds pretty different than Thank You for Giving Me Your Valuable Time's fusion of electronica and '60s soul, "Pensees Des Morts" — a playfully eerie mutation of rattling percussion and an oddly buoyant melody — will appeal to fans of Kaada's collage aesthetic. Eastern European music, cabaret, lounge and classic horror movie-music instruments like organs, theremin and harp all get their due and go a long way towards Romances' journey from sentimental to creepy and back again. The album is immensely entertaining, not just for Patton and Kaada fans, but for anyone looking for a soundtrack to their own romantically macabre thoughts. (from ALL MUSIC by Heather Phares)
Update Required
To play the media you will need to either update your browser to a recent version or update your
Flash plugin
.
ADEQUACY
The line between sampled and "original" performances is blurred almost entirely beyond recognition on Romances, the densely layered jazz/rock/R&B collage from Norwegian soundscape artist John Kaada and indie carnival barker/avant gardist Mike Patton. In one breath, we hear Patton's increasingly inventive (and increasingly wordless) vocal performances, a repeating piano measure, or the ominous presence of a swelling church organ. In the next, it's the tolling of a church bell, the ghost-wail of an uncredited musical saw, a muted sound-byte or tape lurch, the cut-and-pasted succession of found percussion, or a piece of industrial noise framed on the wall like a musical foundation. The record's nine tracks, each labeled with the names of 19th century French songs, might sound like cohesive songs with all the sweep and scope of mapped verses and choruses but don't be fooled. Romances is as much a patchwork of pre-existing material as Dr. Frankenstein's monster and just as difficult as that mad creation to shake from your mind's eye. The record begins, seemingly in the midst of its first sample, with "Invocation," where the dominant colors are laid out on the palette. There are organs straight out of the black-and-white horror film Carnival of Souls placed front and center, refrains of drums and distorted percussion, occasional strings and synths, a sound effect or two or 10, and the nearly constant presence of Patton, his voice moving often effortlessly between fluid, syrup-coated crooning, demonic gasps and scatting, textured blasts and roars, and poppy, Doo Wop-styled balladeering. As the record moves along, its scope and sense of ambition broaden. While Kaada and Patton nail everything from soulful odes ("Pitie pour mes Larmes") to funeral requia (the riveting "Seule"), they do it while working almost entirely outside of easily definable genres and without any conventional sense of backing musicians aiding in "composition" or "performance." The sounds of the record feel, simply, like they're there, like pieces of evidence that exist without being consciously constructed. The miracle of it all, though, is that the duo — aided on all tracks by a bassist but only here and there by others (a steel guitarist, two drummers, and a bass clarinetist, to set the record straight) — can portray as seamless something that is clearly composed of countless pieces of found/borrowed material. But, whether it's the plucking of a harp ("Crepuscule"), a clip of some nameless operatic solo ("L'absent"), an introductory nursery school refrain on toy piano ("Pensee des Morts"), or a harmonica accompanying some unheard Delta blues ("Viens, les Gazons sont Verts"), it still sounds like their own. (Even in the end, it's tough to tell if these are, indeed, sampled bits or original performances recorded during Kaada and Patton's studio outings.) While a lot of these sorts of raves about ambitious composition or envelope-pushing performance could be (and have been) applied to past Patton works like the all-voice landscapes of Adult Themes for Voice or Maldoror, what makes it easier to fall in love with Romances is its accessibility. Sure, Kaada and Patton seem like ideal partners, and the former has an eerily intrinsic sense of how the latter works, but there are songs and moments on their full-length collaboration that are worth noting behind brainy interpretations of their songcraft. The aforementioned "Seule," which runs just a hair under three minutes, is one of the most tragic-sounding and sincerely somber tracks Patton has released in years. "Today, this is my world / You'll be my girl / I'm awake / It's my world," Patton sings repeatedly in a world-weary near-whisper, his voice and some muted horns serving as the backdrop. When the song trails off and Patton sings, in a rare moment of understatement, "Today, this ain't my world / You're not my girl / I'm asleep / Goodnight world," it borders on the heartbreaking. On the completely opposite end of the spectrum is "Aubade," where the pitter-patter of drums is egged into a growing fury by Patton's teasing vocals, or "L'absent," whose bar-house piano lead-in gives way to a chorus of finger snapping and "La-da-da"'s that could get more than a few people in the house to sing along. Even the hypnotic repetitions of "Crepuscule" (which better be French for "The Inverted Scales Song"), which on first blush seem like mild-manner interludes, have a strange appeal to them, a kind of magnetism that invites further listens and grows with each. Now, when was the last time you said that about a record so clearly focused on experimental collage or finished said record while being obsessed not with the method of its madness but its products? – Justin Vellucci, 2/2/2005
AVERSION
Most people already know Mike Patton as the fron tman of Faith No More, the seminal, turn-of-the-'90s alt-rock band that cared a lot, but only had a single big time hit (the one with the fish flopping around in the sand at the end of the video). Or maybe they know him from his tenure in Mr. Bungle, Fantomas, Tomahawk or any of the other dozen or so bands with whom the insanely prolific Bay Area auteur is probably recording albums at this very second. Lesser known would be the person that he takes second billing to on Romances, the Scandinavian composer John Kaada, who, though little known in the United States, clearly possesses the talent necessary to challenge Patton's mettle. Swelling with grandiose bluster one minute and crumbling into fragile, tinkling melodies the next, Kaada's richly atmospheric soundtrack immediately calls to mind some of Brian Eno's groundbreaking work with David Bowie on 1997's masterful Low. This is especially true when Patton's vocal work eschews lyrics and delves into strictly onomatopoeic, "Warszawa" territory – which, as it turns out, is more often than not – like on the epic-length "Aubade." The result of multiple Pattons humming and harmonizing over Kaada's ethereal Plan 9 arrangements is a whimsical, ghostly affair that lavishes aural rewards upon listeners that slip on their headphones and set the Discman on repeat. Kaada and Patton list classical composers like Brahms and Chopin as inspirations, but Romances sounds far more modern and bizarre, with analog instruments mixed on top of synthesizers and clanking percussion layered alongside piercing bursts of otherworldly theremin. As clichéd as it may sound, the key instrument here is Patton's voice. He runs the gamut from imitating a singing saw to approximating the operatic, as on the loping "Viens, le Gazons Sont Verts," but also delivers traditional singing to balance the weirdo vocalizing on songs like "Pitié Pour Mes Larmes" and "Seule." Aficionados of Mike Patton's penchant for experimentation should find plenty of redeeming qualities in Romances, which – fair warning – never remotely approaches rock, and may be destined to be enjoyed even among less shallow members of the Starbucks set. With Kaada's help, however, Romances pushes conventional boundaries and arrives at something rare and beautiful. – Casey Lombardo
Billboard
By now you must have heard the news of the official break-up of Bay Area metal legends Mr. Bungle. More than a few of you may be crying yourselves to sleep at night clutching your faithful copies of "Disco Volante," cursing Mike Patton for dissolving the band who brought you the soundtrack to your wicked youth. But fear not boys and girls, for the intrepid leader of the Ipecac crew has compacted the work of the sextet of musicians who comprised the Bungle sound into a handy dandy collaboration between himself and Norwegian sonic collagist John Kaada. On "Romances," this newly baptized duo gives Patton's long-delayed Peeping Tom project with Dan the Automator a good run for its money by manifesting a collusion of samples and voice that utilizes everything from Esquivel to Phil Spector to Chopin to 19th century French pop. Kaada, still burning hot off the critical acclaim awarded his 2003 debut album, "Thank You for Giving Me Your Valuable Time," astounds here, pushing his art beyond the SP1200 to incorporate a bevy of live instruments (steel guitar, drums and bass clarinet) into his already dense groove theory. Meanwhile Patton, last heard in a dream alliance with Bjork on her new "Medulla" album, hasn't sounded this smooth since Lovage, proving once again why he is one of the most crucial crooners in modern music. The end result comes off like the proper follow-up to Mr. Bungle's 1999 swan song, "California," in terms of its pure intricacy and measure, and that should give grieving fans something to smile about once again. –Ron Hart
Canadian
If youíre in the mood for a unique musical experience, picking up the latest collaborative effort between John Erik Kaada and Mike Patton is probably going to be very satisfactory. Romances offers a retro sensibility similar to listening to old vinyl records. The style of the music is very hard to classify, as it normally is with Mike Patton projects. While never full out rocking, the vocal stylings and harmonies are a heavy assault in itself. Mike Patton has always been involved with great music projects, from Mr. Bungle/Faith No More to Fantomas/Tomahawk, and Romances fits perfectly into his catalogue. John Erik Kaada, an artist on Pattonís record label Ipecac, is extremely gifted in instrumentation and gives Romances the otherworldly texture that helps identify itís sound. Kaada has an amazing talent of mixing production work and playing with samples and his work with Patton is well worth checking out. Romances is the best of both worlds as Pattonís vocal ability and Kaadaís production work is in top form. The album isnít quit as romantic as Pattonís other group Lovage, but more or less harkens back to the martini swilling days of yesteryear. Romances would make the perfect soundtrack to anyoneís bachelor pad. Aside from Pattonís trademarked singing, one of the greatest attributes of Romances is the musical range. The opening track, ìInvocationì, sounds like it belongs on a soundtrack to a foreign movie or old science fiction movie, and thatís only the beginning. Inspired by the works of classical composers, Romances travels to new areas that are rarely explored in modern music with fantastic tracks like ìCrepuscleî, the eleven minute opus ìAubadeî, and ìSeuleî. Romances is one of the better recent album releases and itís style is really different and sets it apart from anything else. With sounds both organic and sampled coming from a theramin, keyboards/organs, and Pattonís voice, the drumming and the use of bass mixed in with the orchestration is impressive. Whoever listens to Romances is in for a musical assault on the senses with an odd yet more than satisfying results. Patton and Kaada are talented enough to walk the line between avant-garde without seeming to go above their audiences heads. They truly love what they are doing, which is evident in the music, and I strongly recommend the music lover to check out Romances, then go out and check out other Patton and Kaada projects. Rod Eckrich
CMJ
It shouldn't come as too much of a surprise that Mike Patton's idea of romance is a little different from the norm. Along with Norwegian composer John Kaada, he's created this "seductive" album that is a decidedly more sinister kiss—think vampires in velvet capes as opposed to a candlelit dinner. Much of the credit goes to Kaada, who follows up his mind-bending samplicious 2003 debut masterpiece with an even more twisted take on hillbilly harmonicas, cartoon sound effects and sultry orchestration. This is what happens when the boys who pulled on a girl's pigtails to get her attention actually grow up, get smart and fall in love. Patton, ever the evil genius, reminds everyone that there's a strong and talented voice behind the madness, and then, once you're sold, proceeds to run around the room whispering gibberish in your ears and charming your pants off. Romances is certainly a difficult starting point for appreciating either artist, but it's also the sound of two artists very much at home in a salacious affair. With Kaada willing to drop the funk every now and then, and Patton apparently going so far as to sing what sounds like the chorus to Simon And Garfunkel's "The Boxer," the album is hard to ignore and demands closer inspection with headphones. Doing so reveals Romances as a complicated labor of (and about) love. – PETER D'ANGELO
Good Evil
Listening simply becomes second nature to most of us. Be it when we're doing work, waiting for new messages on forums, making love (AHAHAHAH), or just walking (or if you'd prefer, biking) to your local ice cream parlor for a double fudge sundae with that extra banana in the middle to make it look like a wang, we always have music playing. But what happens when you hear something you've never heard before in your life? Well, keep your pants down. This is something so beautiful and serene that you simply must keep it with you no matter what. I'm talking about Kaada/Patton's Romances. First a little background. John Kaada is a Norwegian Fatboy Slim. That's right, I went there. His American debut, Thank You for Your Valuable Time, is certainly something else, sampling old fashioned 50's do wop and various break beats that'll make your grandmother most certainly do "the monkey" to. Mike Patton is best known as the singer of Faith No More (yeah the "youuuuu want it alllll" guy), but his cult status grew with his original group Mr. Bungle and side project Fantomas. When these two got together and decided to write love songs that were on the line between creepy and spooktastic, Romances becomes the result. Kaada supplies most of the music (with help from a couple guest musicians); Patton supplies the eerie vocals/screams/whistling/la las and sound effects that are the ultimate cherry on top. Part ambience, part circus music, part satanic even, these guys went out on a freakin limb here, that's for sure. Just take a listen to some online samples if you can. "French" accordion music, a harmonica, xylophone, and even a bass clarinet are among the lesser known instruments that get their fill on this album to join the keys, bass, and some various percussive work. Patton's vocals are so amazing that's it becomes scary how this is all coming from the throat of one person. He rarely has any words in these songs, but when he does, he gets to sing them with such passion that you'll forget that your pants have been down the whole time (They still are! Admit it!). It's all nicely produced together to keep you on your ears, too. Some parts are so somber and sweet and truly romantic in a soap operatic fashion, while other sections become so overpowering that you'll wonder who the real killer is. Length wise, it's 9 tracks and about 45 minutes long, and one of the songs even goes up to as long as 11 minutes. Trust me though; this isn't something you could easily fall asleep to. The packaging is worth noting. The case this comes in is a cardboard foldout (the smell reminded me of baseball cards!). The artwork is simply a bunch of jellyfishes, the inside has some small notes and credits and that's basically it. But it really helps describe the music, as this wasn't meant to be complex or taken in as a novel The beauty lies in the simplicity, and if you look into too much you'll be stung by jellyfish. Yes, I came up with that all by myself. I tried my best to describe what I just heard, but words simply can't do this justice. Simply put, you have to experience Romances at least once. It's truly "out there", and I know most people will look right past this. But trust me when I say that you must take a good listen by any means necessary. And hey, if you end up hating it, at least you tried something new, right? RATING: Classic -Chris
site credits
• Album cover design by : Martin Kvamme
• Animal Mask Stills & Films : Alexandru Ponoran
• Concert background super-8 film edited by Svein Kvamme
• Underwater images by Pål Laukli
http://www.kaada.no
http://www.ipecac.com